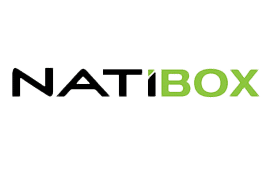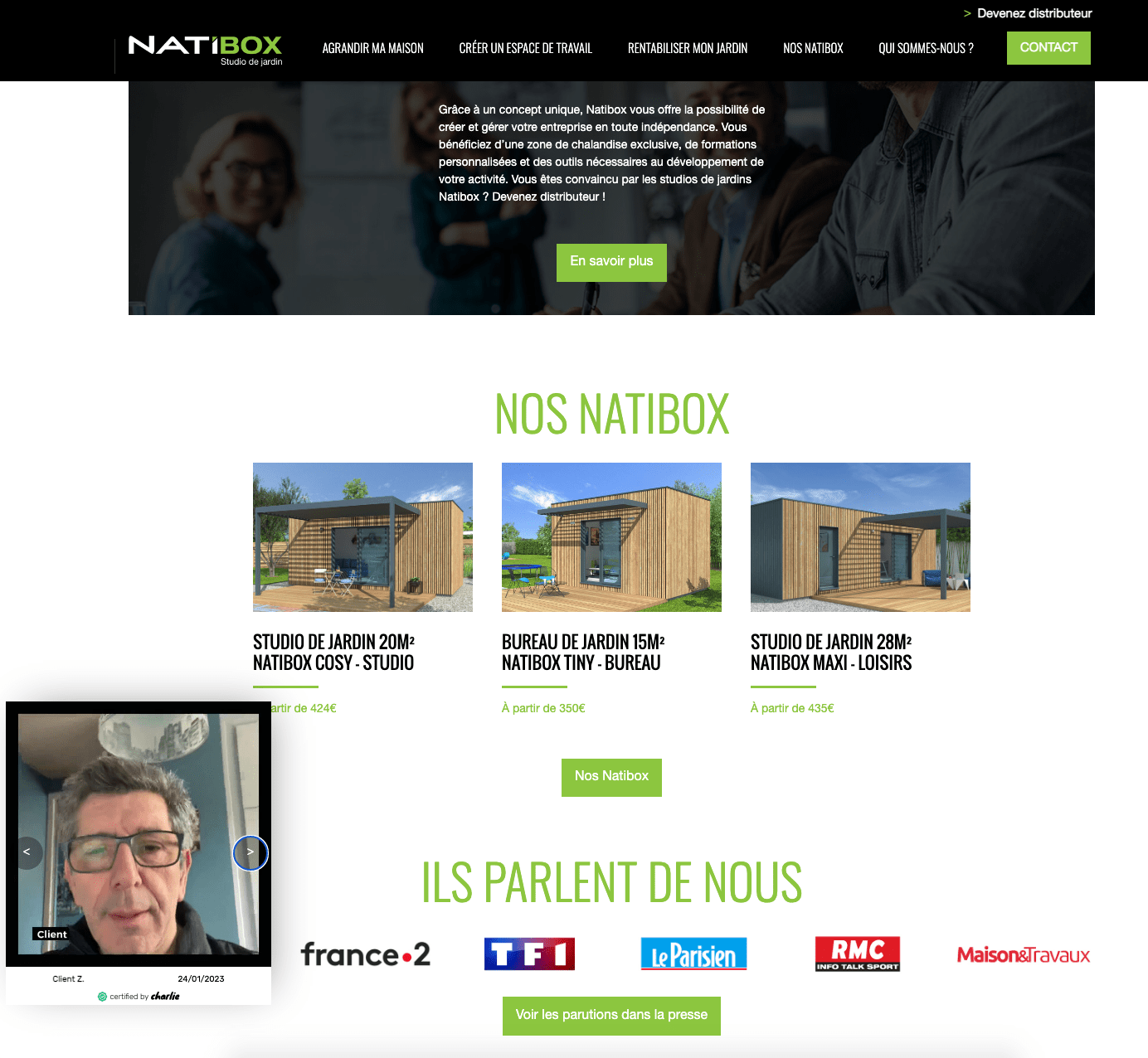 Natibox is a solution for creating an extension to your home without the need for planning permission.
Natibox used Charlie's widget to easily integrate their customer's video testimonials directly into their homepage.
Thanks to its installation, the Charlie widget displays the last 5 video testimonials, so you'll always have the most recent testimonials on your website, without having to do a thing.
As soon as you arrive on the Natibox page, you can see and hear testimonials from their customers. A reassuring element that invites prospects to find out more about their offer.
without inserting a credit card