Real video testimonials, real customers
Charlie exists to collect authentic video testimonials for companies who want to enhance their credibility with honesty and transparency.
That's why we've set up a trust charter that our customers must respect in order to display the badge on their website and video testimonials.
Read Charlie's charter of trust
In order to obtain the badge of authenticity issued by Charlie, I undertake to comply with the following points:
– I invite real customers of my company with whom I've had at least one financial transaction in exchange for a product or service.
– I certify that my clients have not negotiated any remuneration in exchange for the recording of a video testimonial.
– I didn't try to influence the customer's words by providing a scenario or elements of an answer.
– I understand that I cannot change the selection of video testimonials so as not to mislead my visitors.
– I accept the authenticity of my clients and therefore the possibility that the testimonials may not be perfect in terms of image or manner of expression.

A more authentic Internet
Video testimonials are more authentic than simple text reviews. They show the faces of real customers, recounting in their own words the experience they've had with the brand.
That's why we want to democratize video testimonials to combat false opinions and information on the Internet.
For companies seeking greater credibility
Charlie is aimed at companies wishing to adopt a transparent and honest approach to gain credibility and reassure their prospects.
We've created online software that collects video testimonials from your customers. There's no risk in trying it out, and you only pay for the videos you want to use.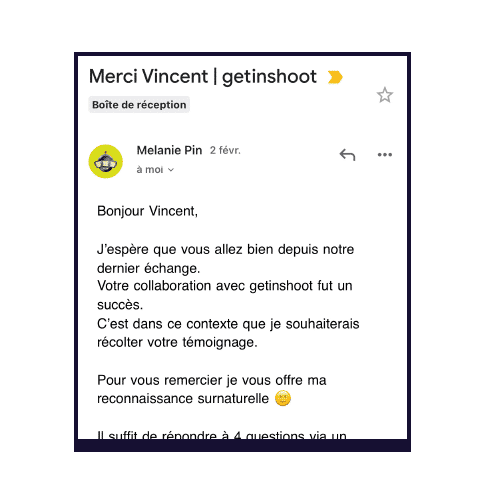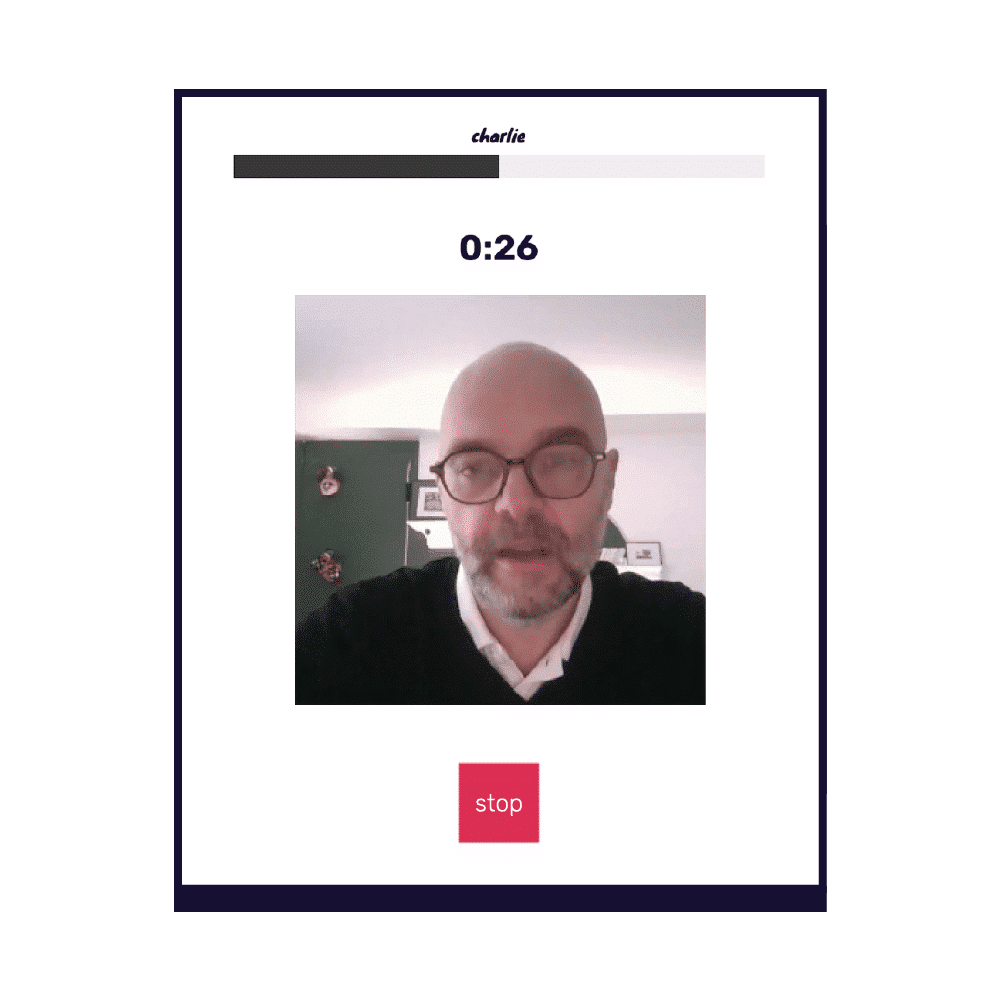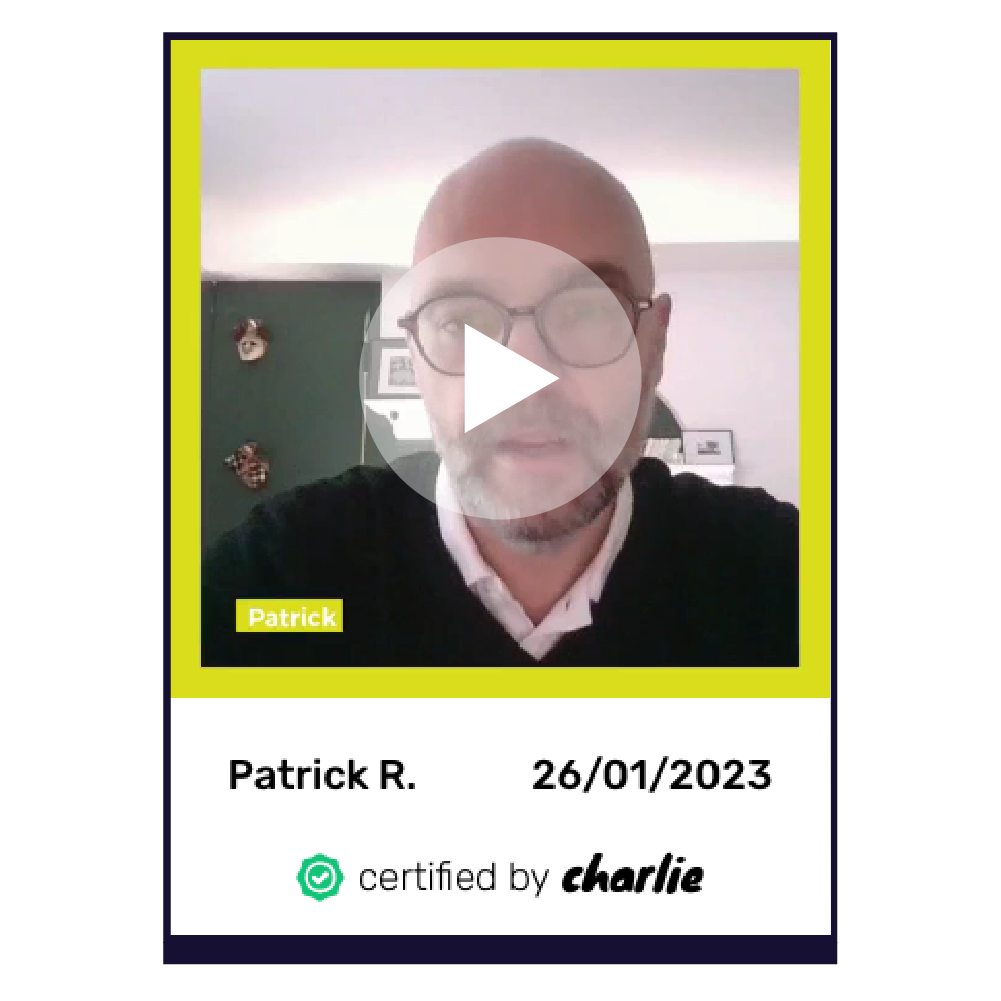 without inserting a credit card