Prove that your training
worth following
For coaches & trainers who need credibility,
Charlie fetches video testimonials from your customers
and reassure your future students.

no subscription

no commitment

pay-for-performance
without inserting a credit card
THE PROOF
They love Charlie 💛
SOLUTION
How Charlie can simplify
video testimonials?
Ask for a video testimonial when your customer is most satisfied.
Charlie integrates easily into your customer journey.
Respondents are just a click away.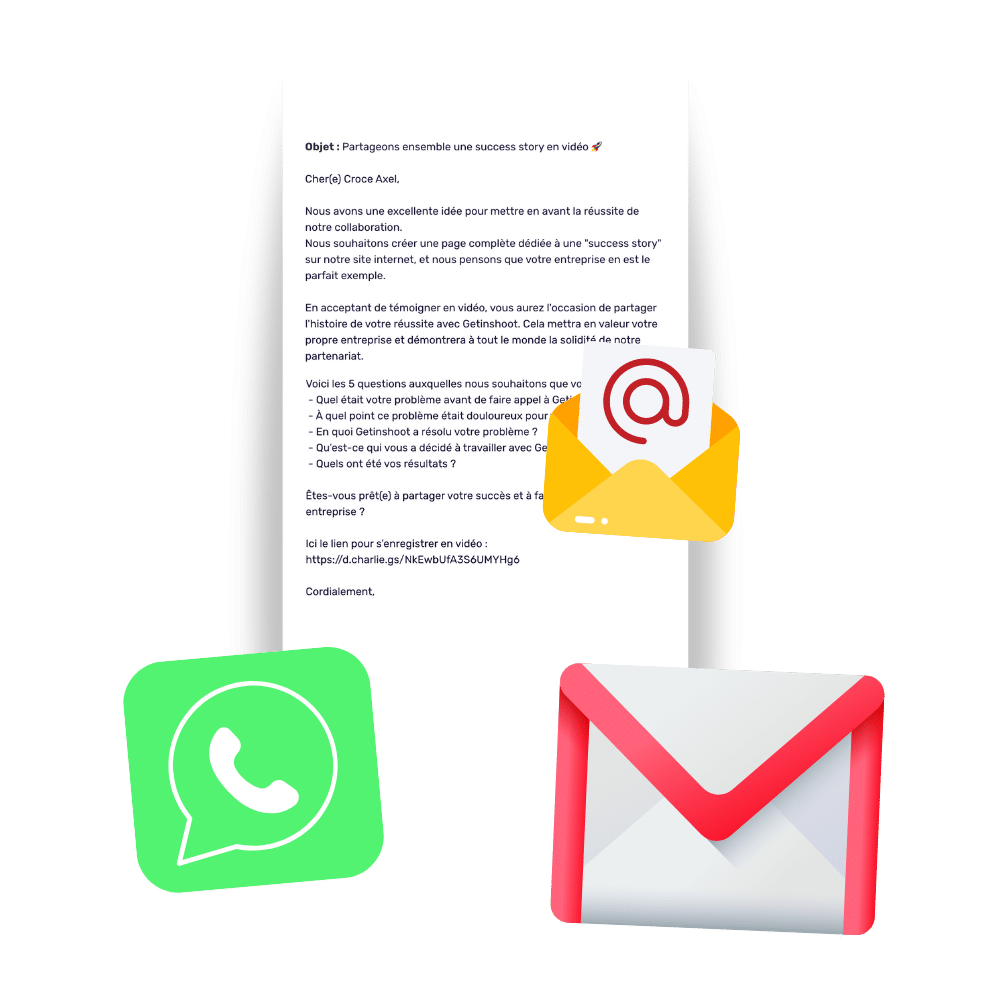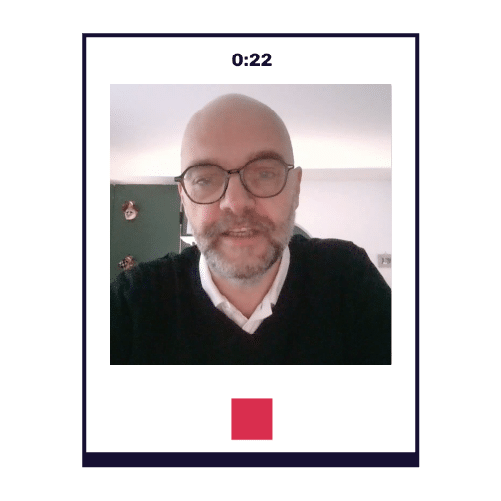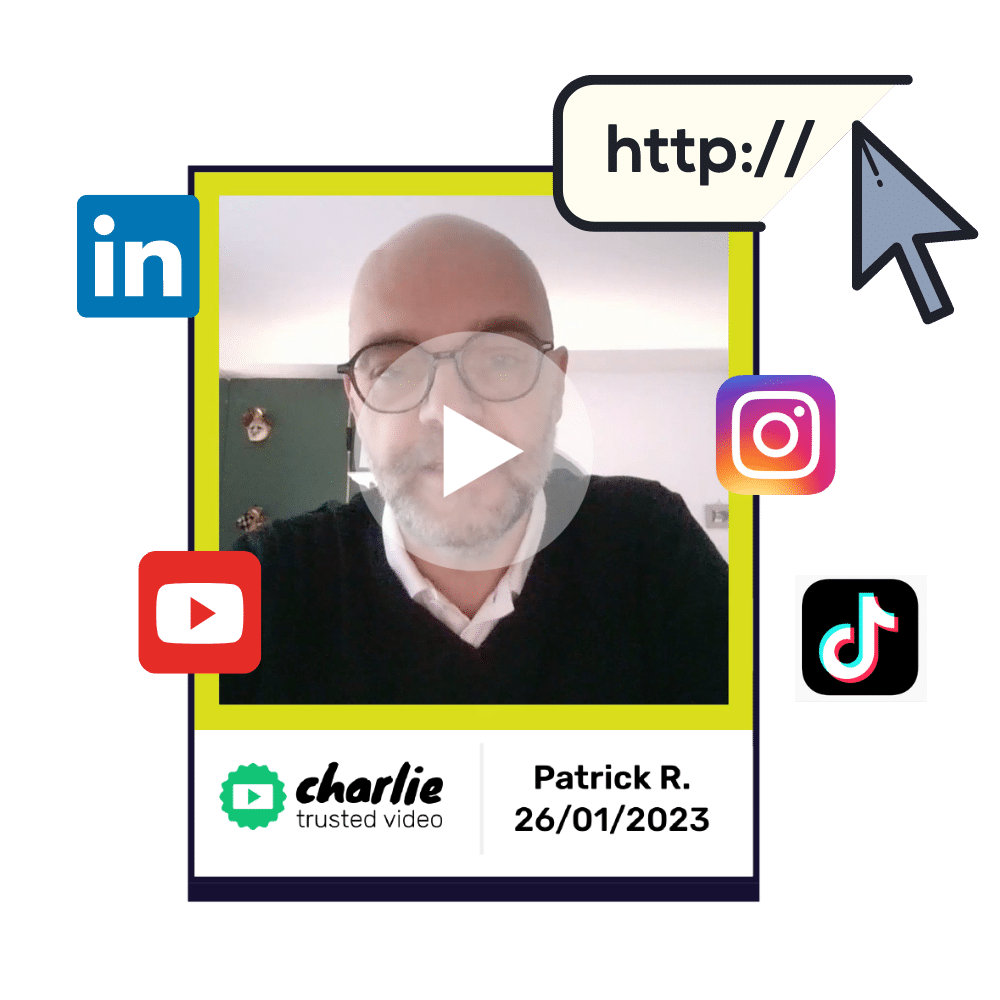 without inserting a credit card
USE CASES
Video testimonial
to boost your sales
Coaches and trainers use Charlie to get their customers to testify to their satisfaction. Effective in increasing conversion rates by up to 80%.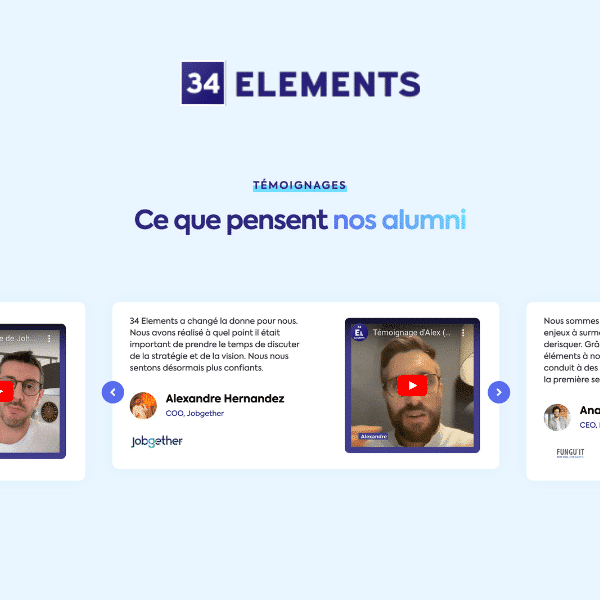 Supporting entrepreneurs
in their start-up's strategy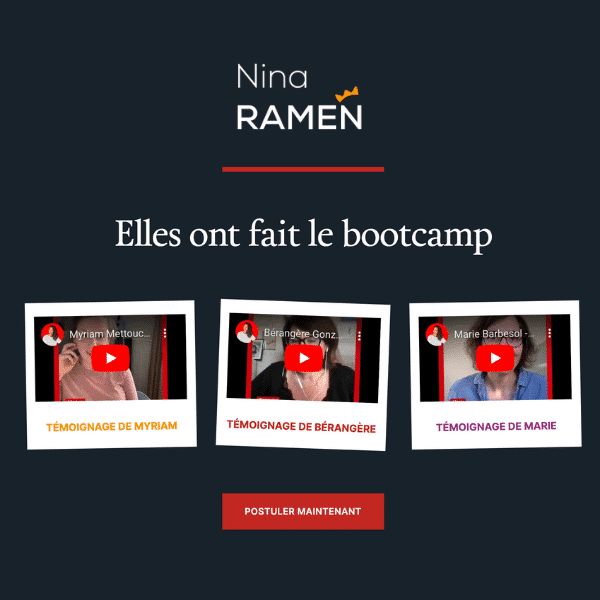 Training women
speak out on Linkedin
SOCIAL PROOF
A badge of trust
to reassure your buyers
We fight against fake reviews and comments
that can destroy your credibility.
We have set up a badge and a trust charter to reinforce the credibility of your testimonials and training.

HOW MUCH DOES IT COST?
Pay for performance
For €0, you can launch unlimited requests for testimonials.
You only pay for the video testimonials you decide to download.

no subscription

no commitment

no expiry date
pack 75 credits
3
testimonials
videos
POPULAR
pack 250 credits
10
testimonials
videos
save 25% off
150 EXCLUDING VAT
200€ ht
pack 500 credits
20
testimonials
videos
save 37.5% off
250 EXCLUDING VAT
400€ ht
✔️ Square mounting
✔️ Vertical format mounting
✔️ Image rights
✔️ Original files
Your first free video testimonial
without inserting a credit card
RELATIONSHIP OF TRUST
Charlie is a team
committed to you 🤝

– We contact your customers by e-mail, SMS or telephone
– We take care of your brand image
– We take care of convincing and reassuring your customers
– We take care of collecting their video testimonials
HOW DOES IT WORK?
Charlie accompanies you
Charlie guides you step by step and collects video testimonials.
by simplifying the creation process as much as possible.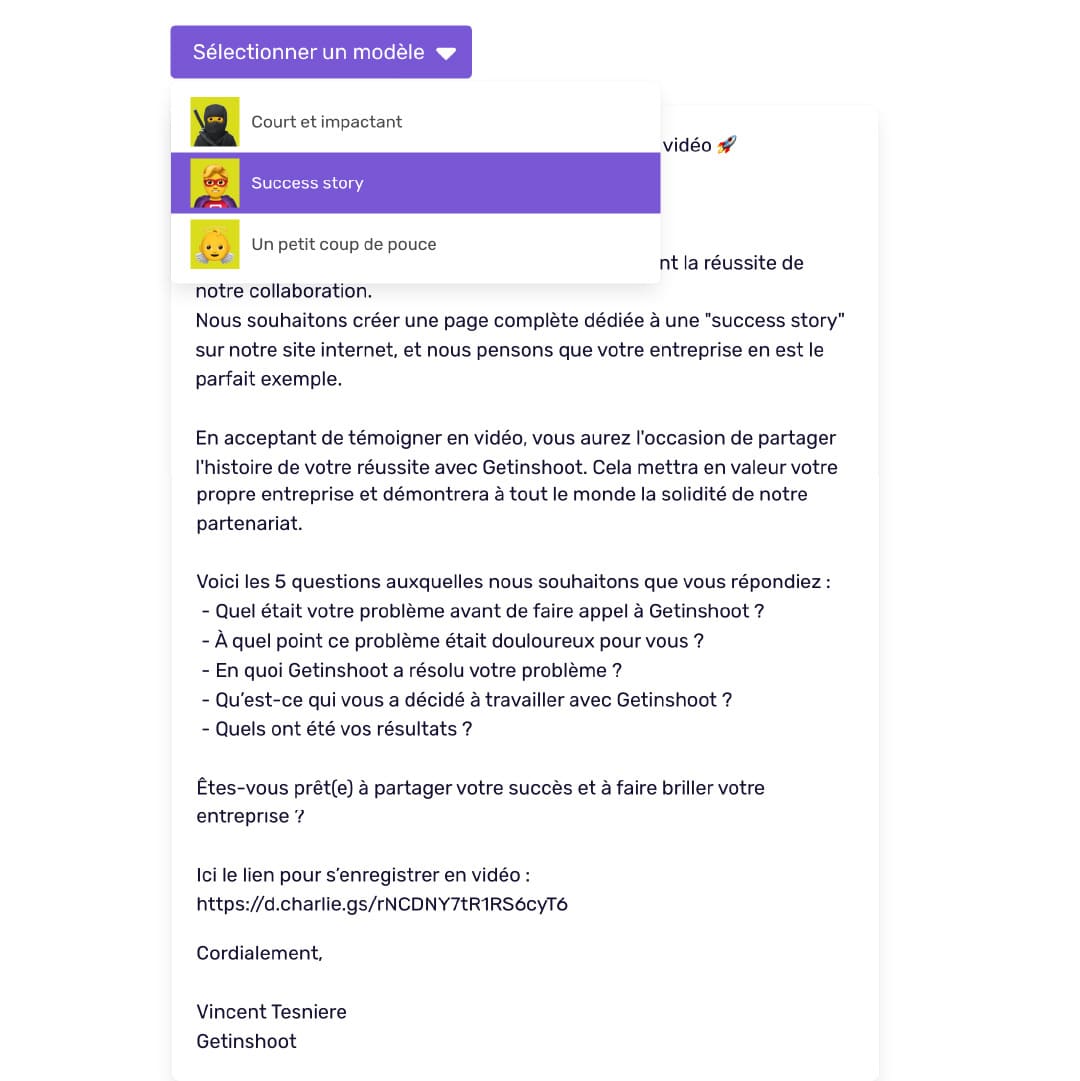 1. Application templates
Charlie offers sample questions and messages to convince your customers to make a video testimonial for you.
2. Video recording
An online video questionnaire that guides your customer step-by-step to a quick, image-licensed registration.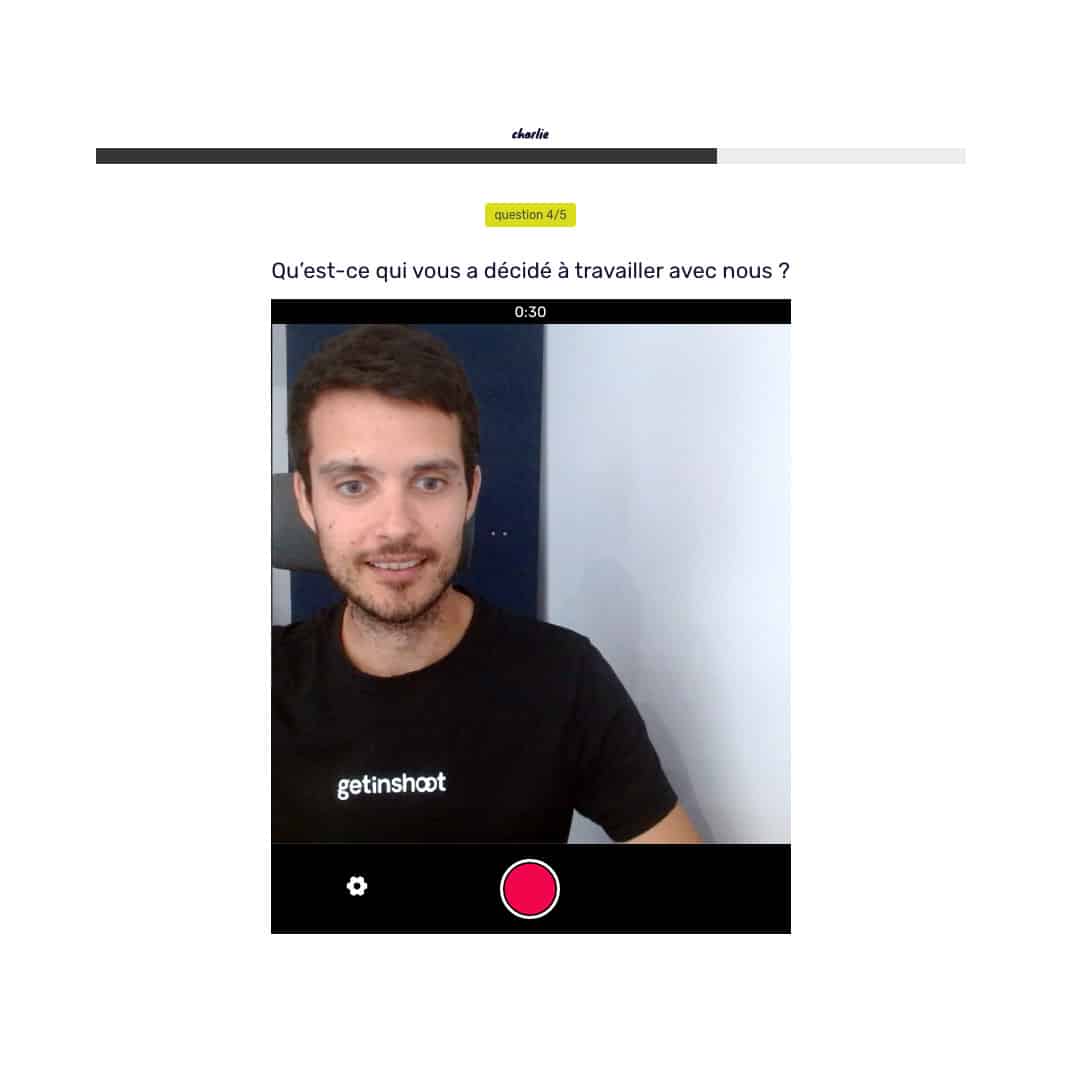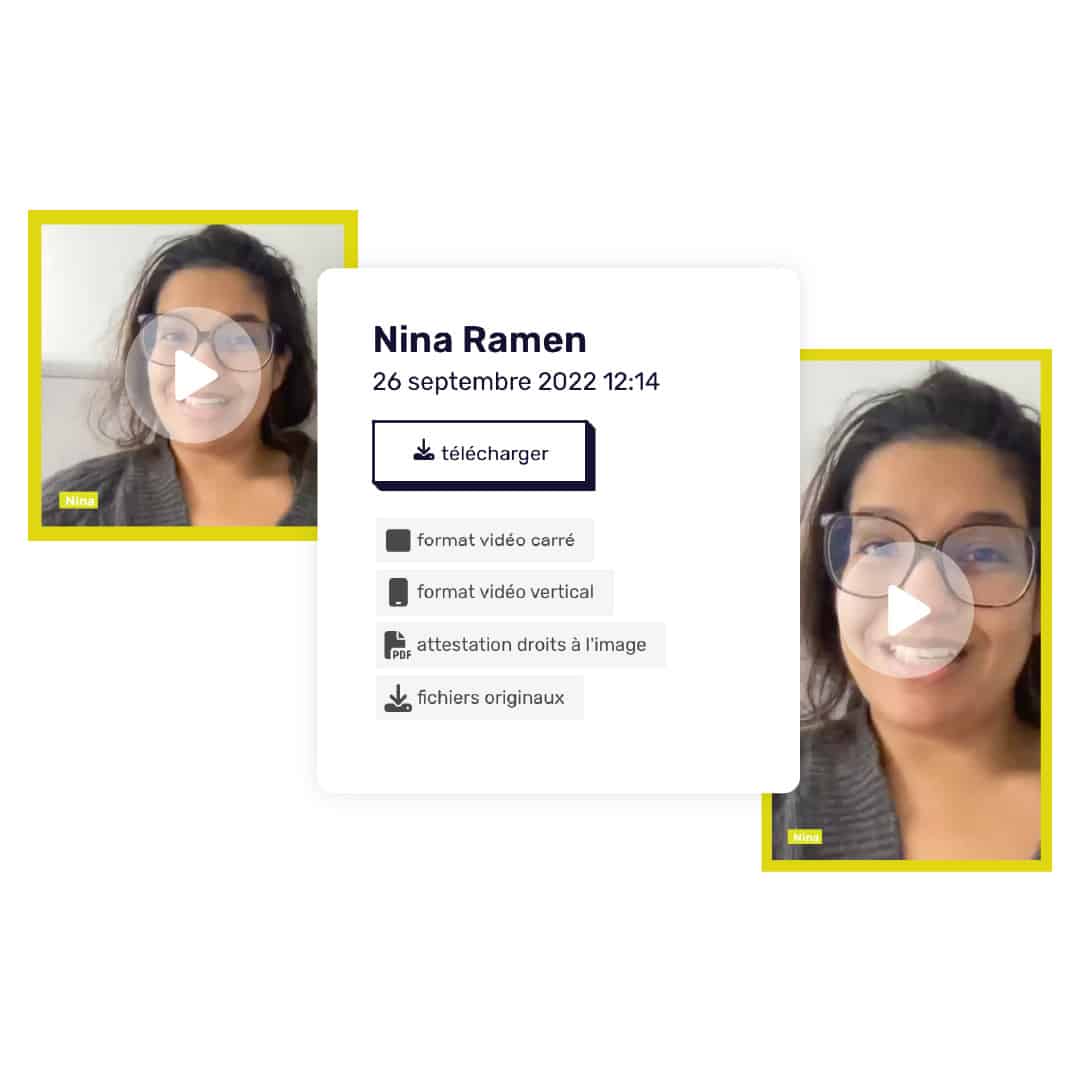 3. Automatic assembly
Customize your color and the rest is automatic. Charlie's video-editing service is ready to broadcast.
4. Control panel
A clear space for managing and gathering your various video testimonial requests.
Send, follow-up, thank you, download. All in one place.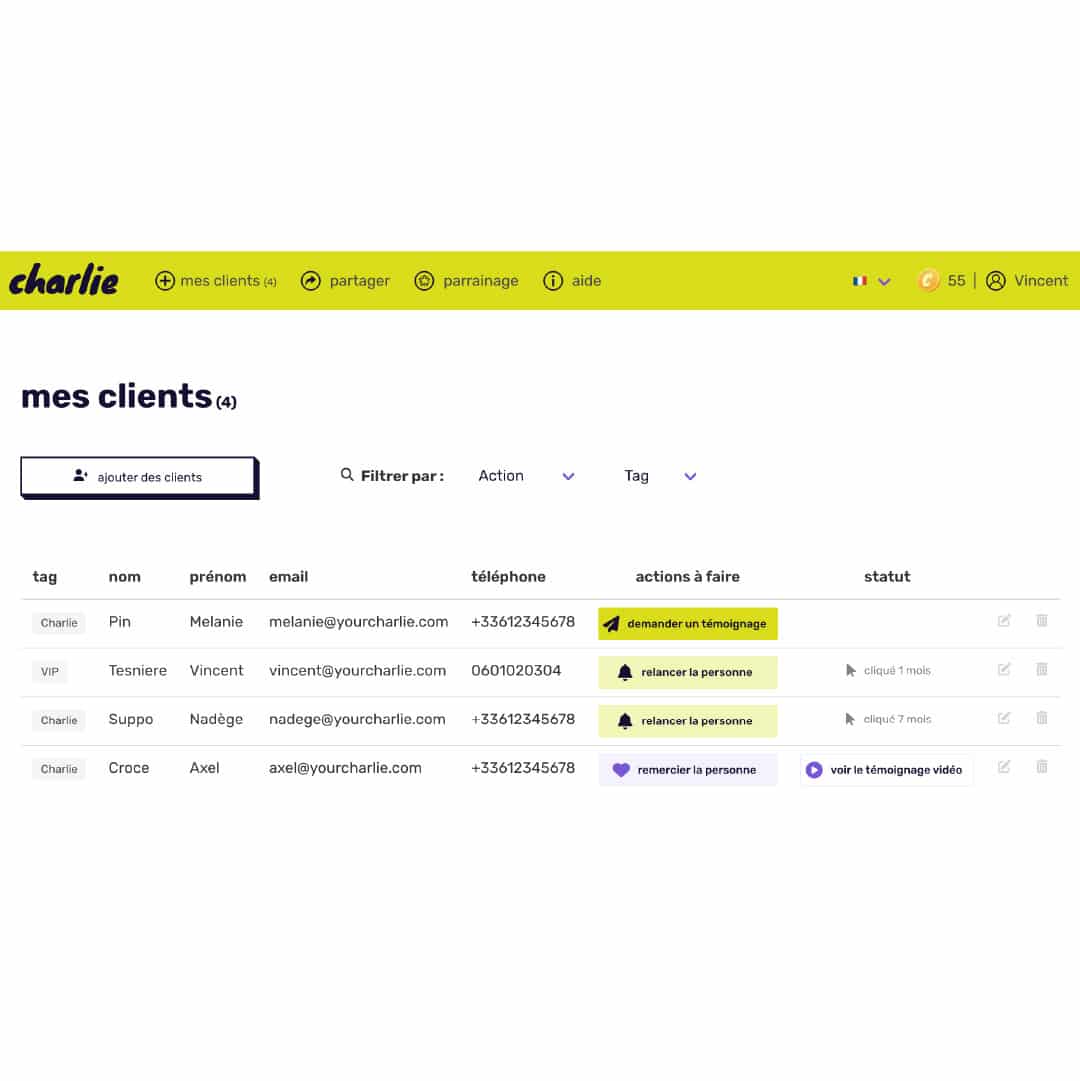 FREQUENTLY ASKED QUESTIONS
You take no risks
to try Charlie
How much does a testimonial cost?
To unlock your testimonial, 25 credits are required.
Depending on the credit package, the testimonial will cost between €12.5 and €20 plus VAT.
What about image rights?
To use your customer's testimonial on your communication media, you need to assign your customer's image rights.
Fortunately, in Charlie, acceptance of the assignment of rights is mandatory for registration. When you release your testimony, you systematically receive the document with the electronic signature.
Can I see the video before unlocking it?
No, you can't see the video before unlocking it.
However, if the video has a technical problem (audio, image), we will refund the credits.
You don't have to pay for all the testimonials we manage to recover. You choose who youou want to unlock or not.
Can I put a logo?
You can customize the color of the video frame. However, you can't use your company logo.
We're convinced that putting your logo on your testimonial will dramatically lower authenticity and performance.
Can I share a video testimonial on my social networks?
Of course! You can download the testimonials to your computer and share them on the platforms of your choice.
Very useful for acquiring new prospects 😉
without inserting a credit card