Build trust with video testimonials
YourCharlie is a online software that helps you collect and display video testimonials on your website.

Thanks to YourCharlie, buyers trust them.
Every day, you fight to make your company exist. Competition is omnipresent, and anything goes to stand out and sell more.
How can you reassure potential customers about the quality of your products and services?
Video testimonials are social proof number 1
✅ More credible than a text review : real humans testify in video.
✅ More effective than a long text to read: you can see, hear and read.
✅ More authentic than other social proofs: your customers express themselves in images.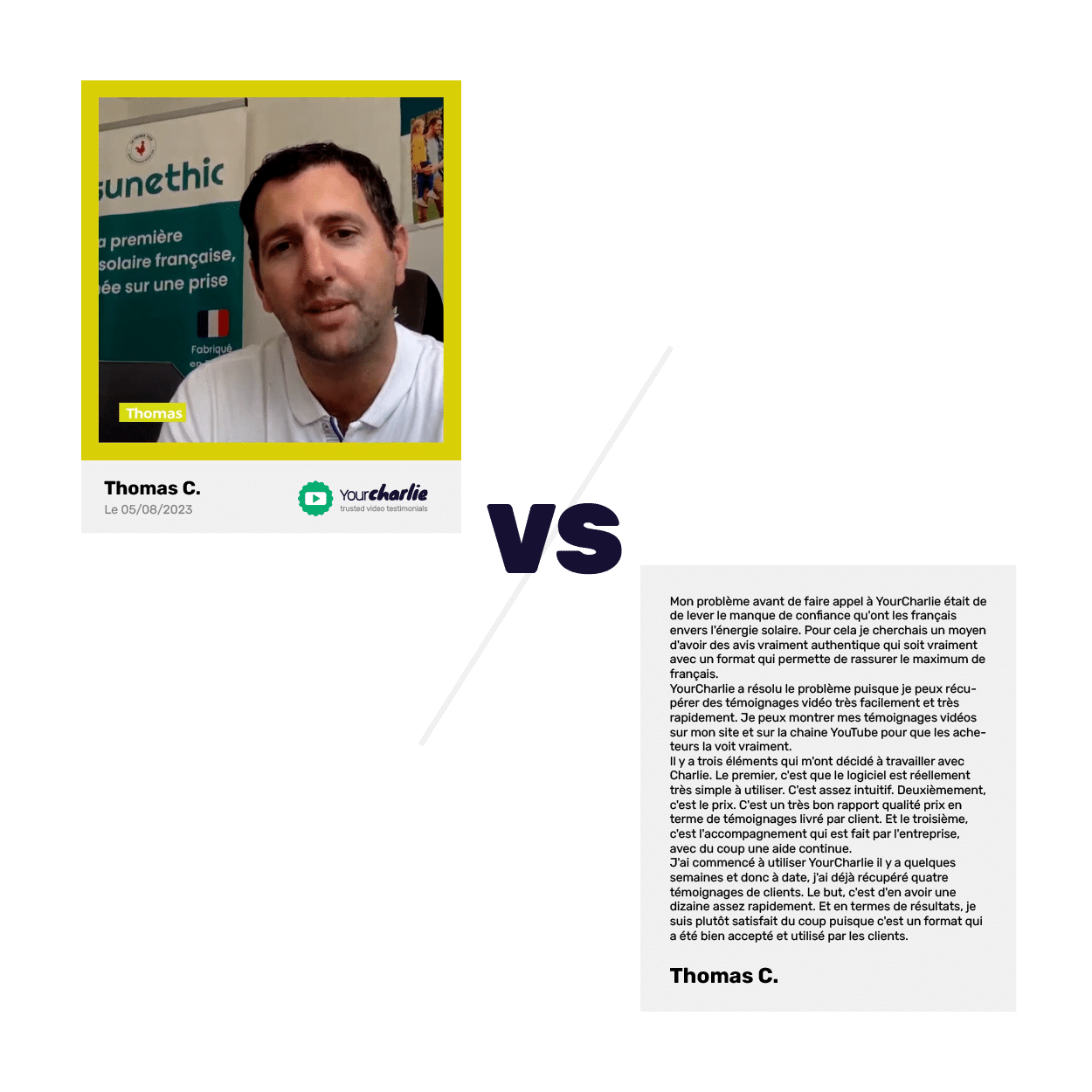 By using video testimonials on your website, you can reassure your potential customers. You'll gain a higher conversion rate and more sales!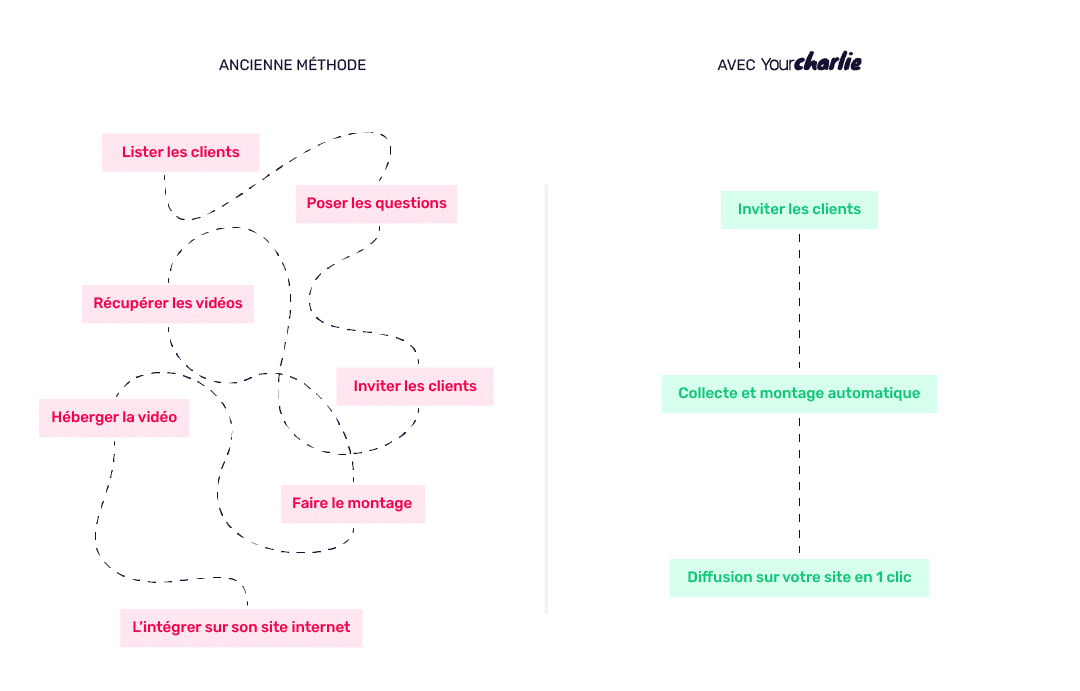 YourCharlie is an all-in-one online software that helps you collect video testimonials from your customers and automatically display them on your site.
✅ Invitation template   ✅ Step-by-step video interview   ✅ Automatic editing
It costs €0 to collect your first video testimonials.

no subscription

no commitment

pay-for-performance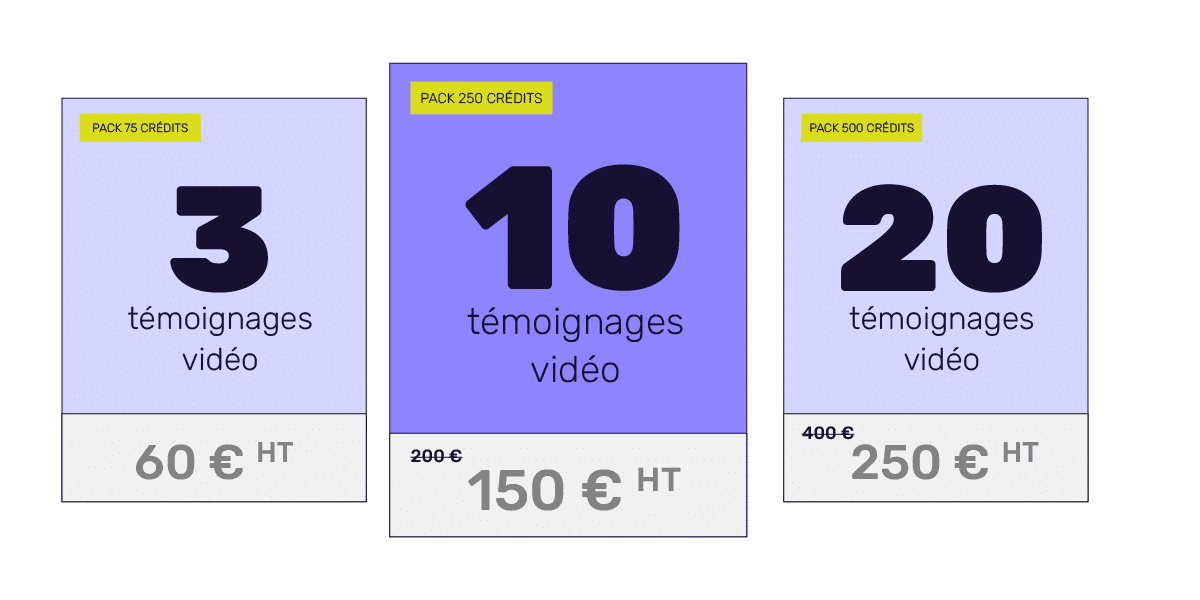 Using YourCharlie for your reputation is a good deal for businesses: no subscription or commitment.
You only pay for the videos you want to see.
Registration is free, and your first video testimonial is free.