Turn your prospects
into customers with
video testimonials
For businesses that need credibility,
Charlie collect video testimonials from your customers
and increase your conversion rate up to 30%.
THE PROOF
They love Charlie 💛
PROBLEM
It's complicated to make
video testimonials
The video testimonial is the number one social proof, the one that will allow your prospects
to trust you. But making customer testimonials is time-consuming.

I am afraid to disturb my customers
I don't know how to do it
I spend too much money to make them
SOLUTION
Charlie will get
your video testimonials
With our online software, we help you collect the video testimonials
that are essential to the credibility of your company.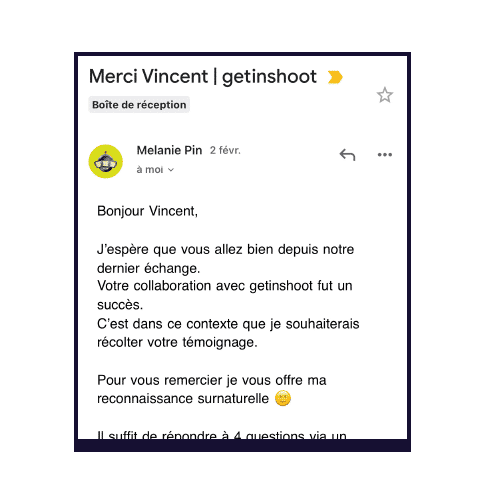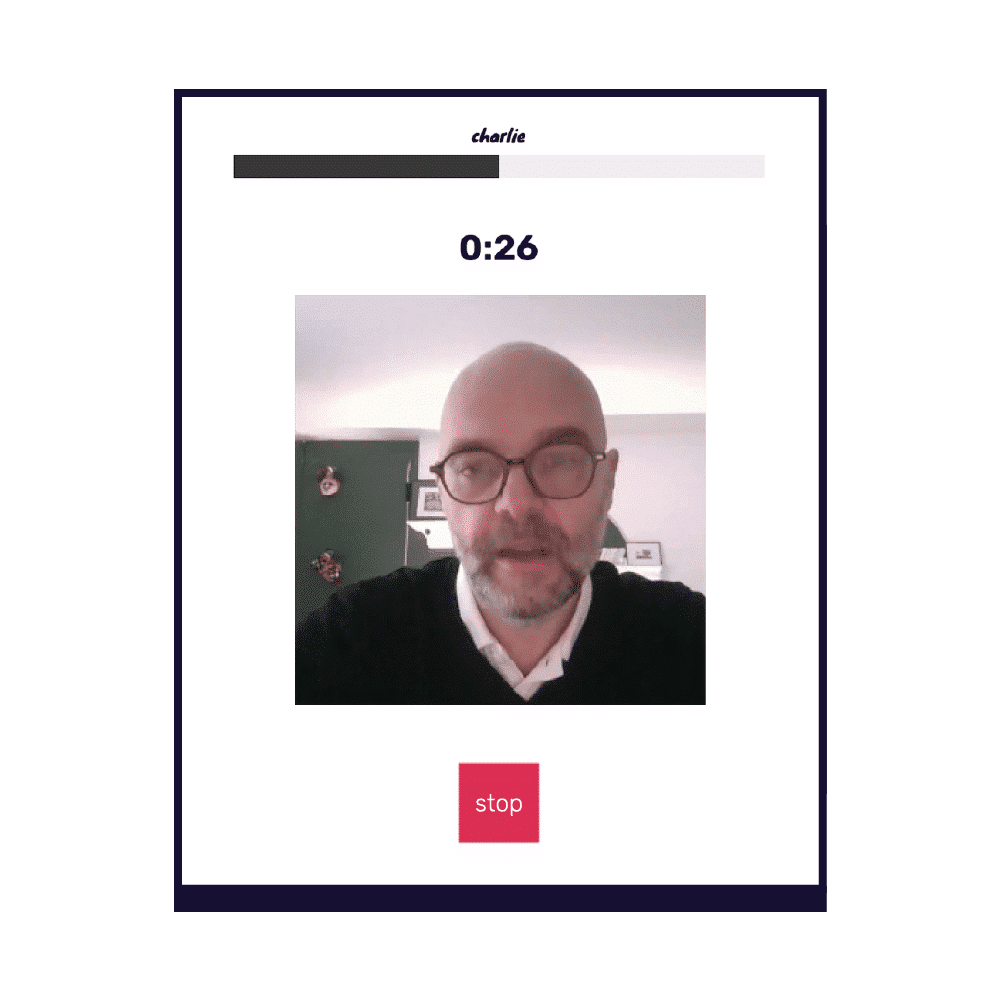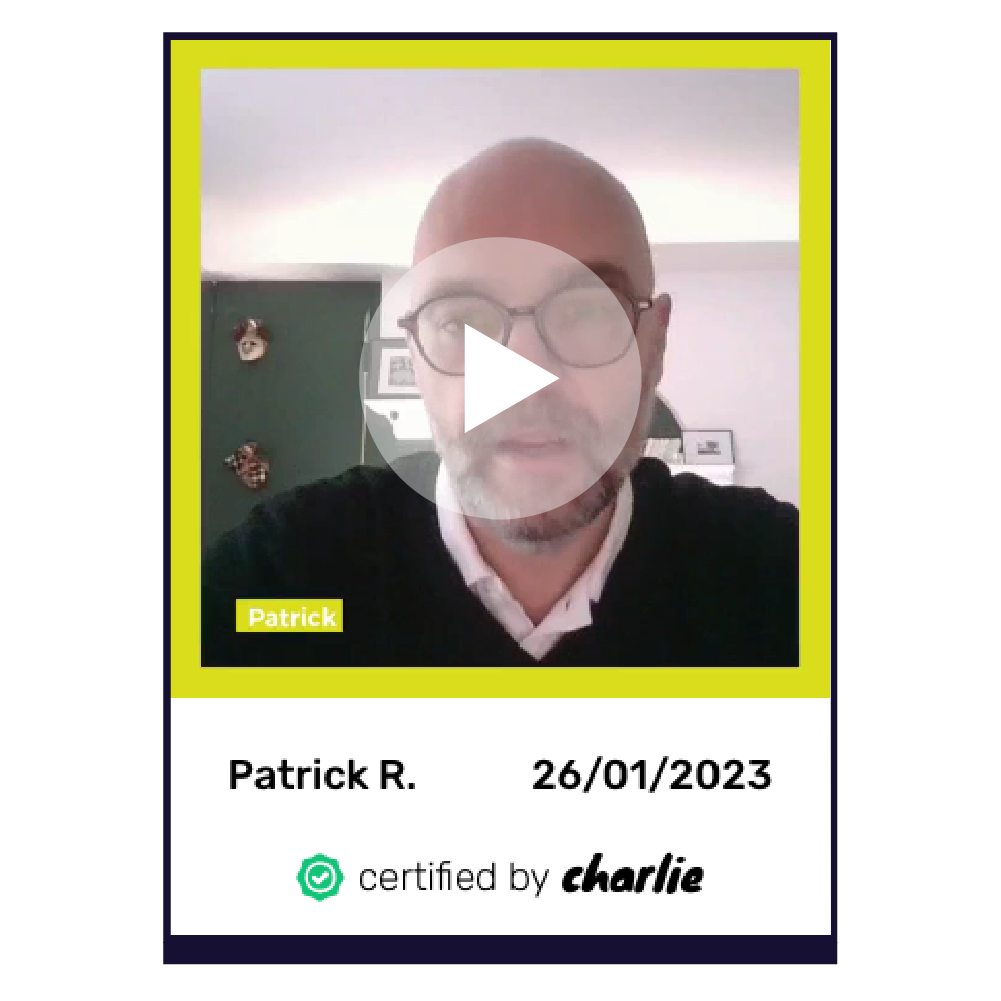 HOW IT WORKS ?
Smart software
that works for you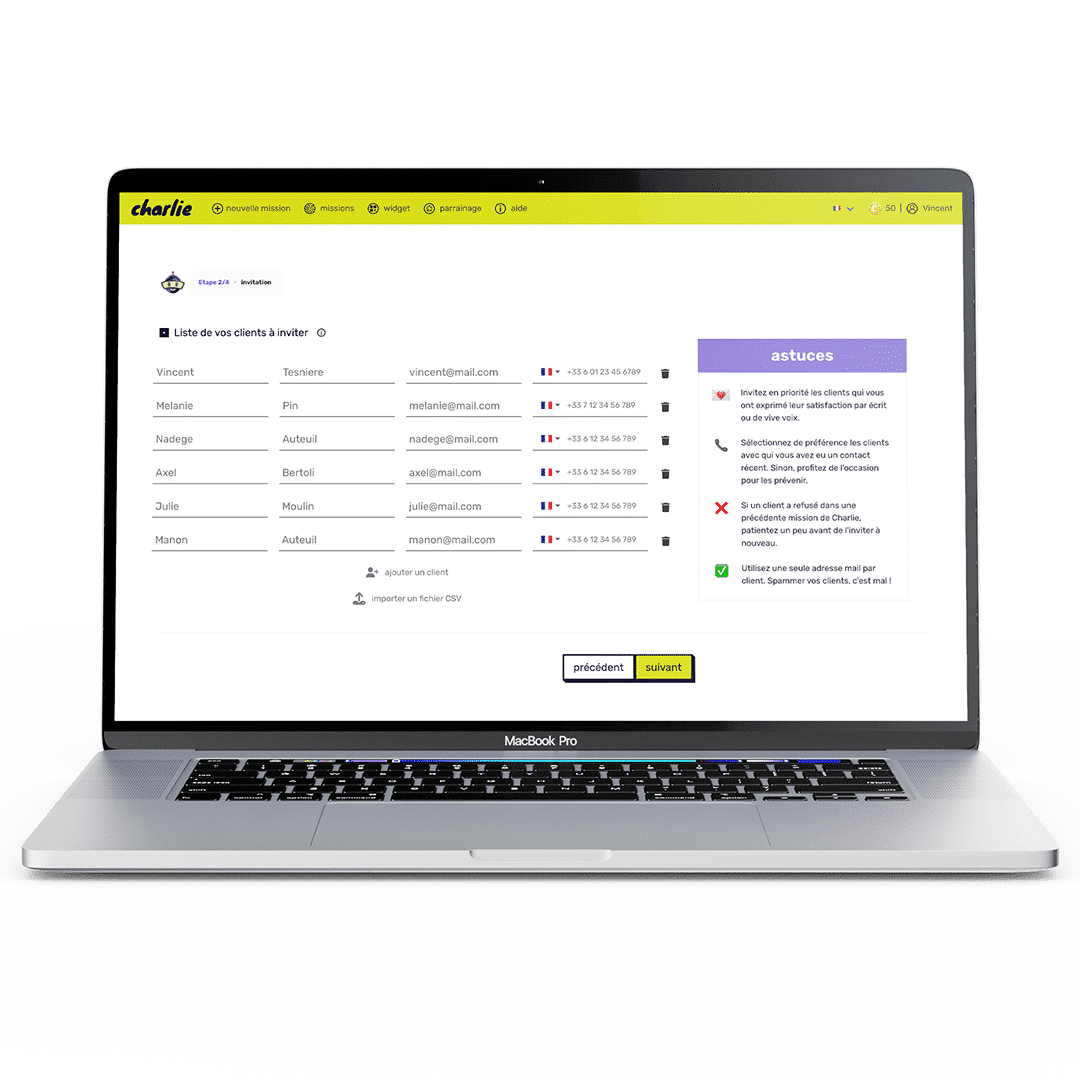 Sending invitations
With custom sequences, Charlie automates the most time-consuming aspect of video testimonials: convince customers to record a video.
Remote video recording
Your customers answer your questions on video,
online and without application to download.
Easily accessible from a phone or computer.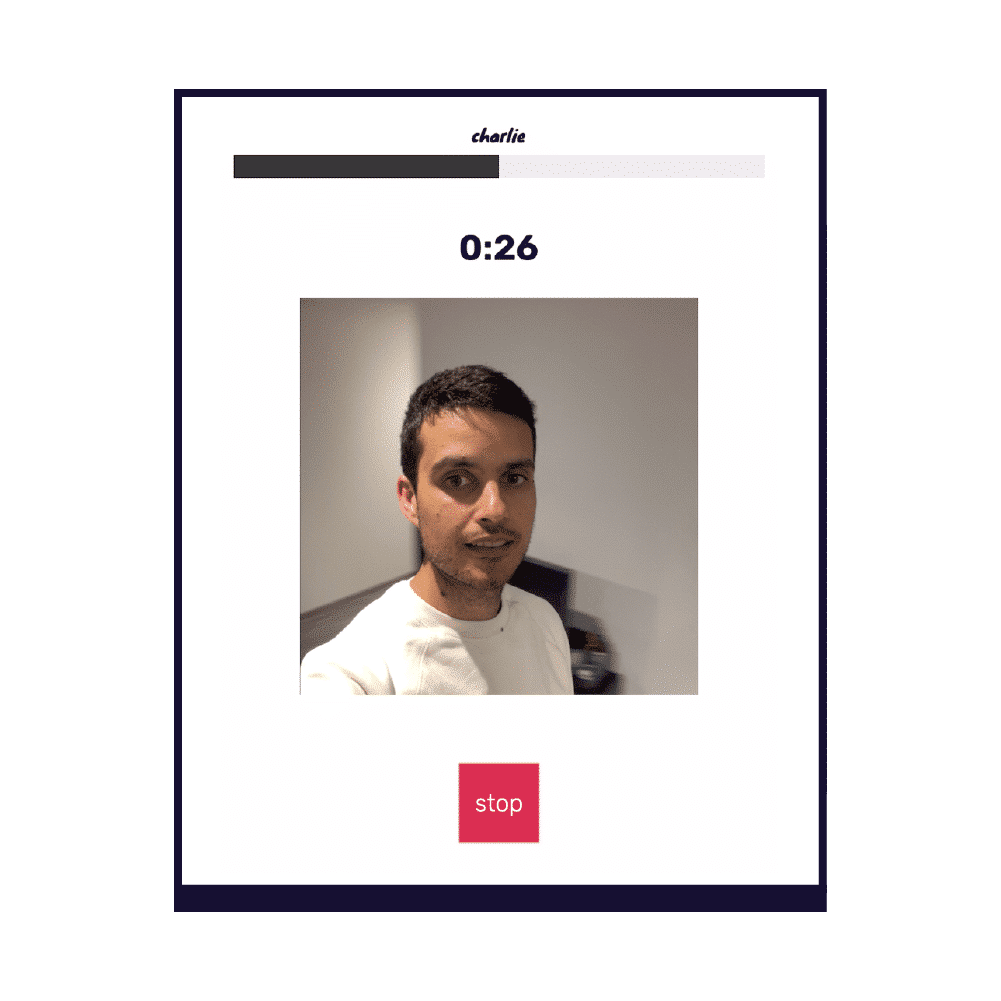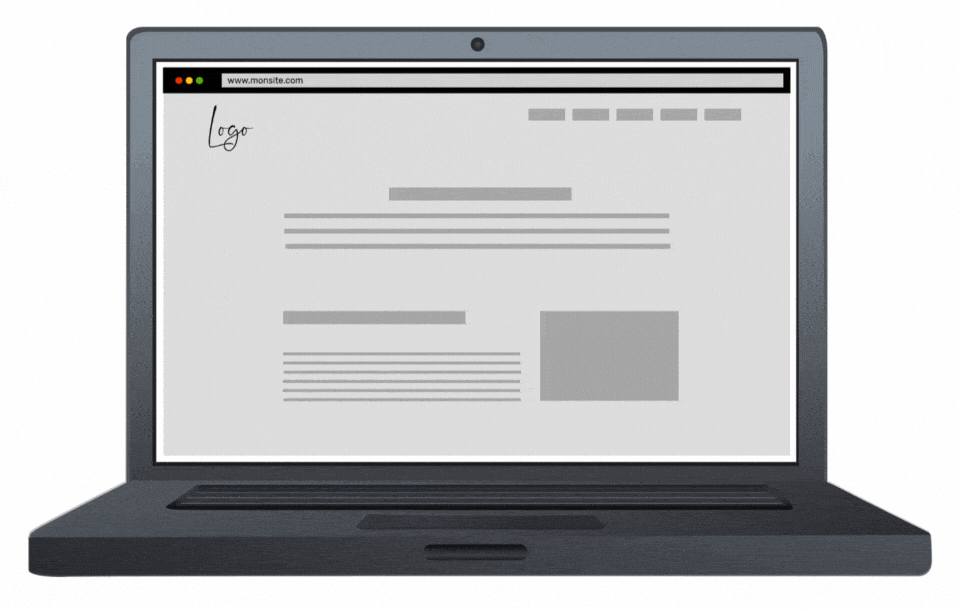 Automatic editing and broadcasting
Thanks to the automatic editing and our widget, you can broadcast your video testimonials directly on your website in a few clicks and boost your conversion rate.
USE CASES
One video testimonial,
many uses
Our clients use Charlie to put human at the center of their communication strategy.
More authenticity for more trust.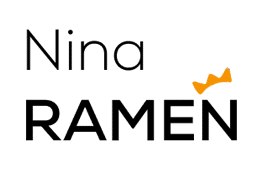 Increases the conversion rate on sales page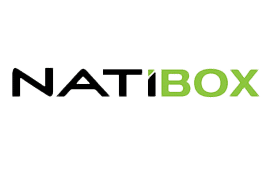 Reassures visitors from the home page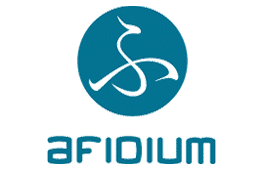 Increases visibility on its social networks
RELATIONSHIP OF TRUST
Charlie is a whole team
dedicated to your success 🤝

• We contact your customers by email, sms or phone
• We take care of your brand image
• We take care of convincing and reassuring your customers
• We take care of getting their video testimonials
HOW MUCH ?
Pay for success
You launch free and unlimited missions to collect testimonials.
You only pay for the testimonials you decide to collect.

 without subscription     

 without commitment     

 without expiration date
pack 75 credits
3
videos
testimonials
POPULAIRE
pack 250 credits
10
videos
testimonials
pack 500 credits
20
videos
testimonials
save 37,5%
250€ HT
400€ ht
✔️ Edit square size
✔️ Edit vertical size
✔️ Rights cession
✔️ Original files
FREQUENTLY ASKED QUESTIONS
No risk to try charlie
What the price for one video testimonial ?
To unlock your testimonial, you need 25 credits.
Depending on the credit pack, the testimonial will cost you between 12,5€ and 20€ excl.
How it works for rights cession ?
The transfer of your client's image rights is essential to use his testimony on your communication supports. 
Good for you, with Charlie the acceptance of the transfer of rights is mandatory to be able to register. You systematically get the document back with the electronic signature when you unlock your testimony.
Can I watch the video testimonial before unlock it ?
No, you can't watch the video before unlocking it.
However, if the video has a technical problem (audio, image), we will refund the credits.
You don't have to pay for all the testimonials that are recovered. You choose which ones tounlockor not
Can I put a logo ?
You can customize the color of the video frame. However, you cannot put your company's logo.
We are convinced that putting your logo on your testimonial will significantly lower the authenticity and performance.
Can I share a video testimonial
Of course! You can download the testimonials to your computer and share them on the platforms of your choice.
Perfect to make acquisition of new prospects 😉
WHO ARE WE ?
A team engaged
Our mission is clear: enable all businesses to improve their reputation, visibility and conversion.
The only solution: combine UGC, video and automation in one online software.
That's why our team designed Charlie to make collecting video customer testimonials as easy as possible.